Welcome to Islandbit, software developer of mobile and desktop apps.
Islandbit is proud to announce the latest release of Remote Control for Harmony Hub is available now!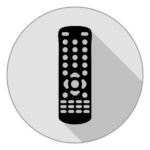 Out latest release is now available from Apple's App Store. Turn on and off your TV, cable, or any Harmony connected entertainment devices from the comfort of your Mac laptop or desktop computer.
Other apps by Islandbit:
Free space on your computer by identifying duplicate photos.
Easily and safely find duplicate copies of images. You're in complete control, nothing it deleted without your permission.
Free trial version of Duplicate Photo Search with limited functionality.
Follow @islandbit